"Patience and timing… everything comes when it must come.

A life cannot be rushed, cannot be worked on a schedule…

We must accept what comes to us at a given time, and not ask for more. 
But Life is endless, so we never die; we were never really born. We just pass through different phases. 
As discussed earlier in this blog, I was eager to get the Professional Past Life Regression Training from Dr. Brian Weiss after having met him in Spring of Denver–US in 2010, not sure we have spring in October but it surely did feel like that. The busy life now took hold of my mind and this wish was submerged. But then my Benevolent Master wished that I under go a training in Past life Regression Therapy, and suggested a training institute in Bangalore, this was at the back of my mind and my wife wanted to meet a Past life regression therapist also "urgently".
I scheduled her an appointment with an amazing past life regression therapist and in one session, just one meeting had so much of an impact on my wife, that my desire to learn and master this got even more stronger. I tried to contact the training institute for Hypnosis in Bangalore and they were not prompt in replying and even after several attempts, nothing materialised. Though it seemed to be a bit of an undesirable experience at first, it was for my ultimate good, as it is because of this that I was able to get Trained by the Source, the great master of past life regression therapy.
Then I went away from the hectic family life for a few days to Pune on work and while staying there in IBIS "International" hotel, looking at their perfection, I felt that I should similarly get the perfect training which I can get only from the gracious Master and I was so lucky to be alive when he was still around and I could even meet him if I could only try. So I took my laptop checked the Omega site and lo, there were still a few seats available,, why wouldn't it be? it was almost an year in advance! (It was September when I booked and the training was going to be in July of next year. )   I was fortunate to have reserved my seat in this most sought out training class which was earlier bi-annual but now held only once a year as Dr. Weiss is getting older.
But in spite of having booked a seat I couldn't believe that I would ever make it. What about the Visa, travel cost and etc? It is human to doubt but there are such compassionate masters who are working so hard for us that we can only realise it after introspecting on what has transpired. How magically the dots get connect. Now it was time for me to start preparing, My Beloved Mentor got me personal copies of all the grand books by Dr. Brian Weiss, I had read them earlier borrowing it from him, but now I wanted to have my own copies. Once again the awesome journey began, I was so happy to be back with these books, going into the past life of Catherine…. In the meanwhile several years ago, I had also got a ton of training material available to me on Hypnosis, at that point in time, I did not know why I needed it. The infinitely merciful one, arranges for milk even before the baby is born!
Once again I was back in the clutches of my busy life and was relieved from it strangely, my wife had to write her final MBA exams at a remote examination center in Tirupati and I had to accompany her, these turned out to be the best days of my life and the formative period of Amarantos. We got an awesome room booked at a heavily discounted price for a month in a secluded and comfortable resort.I would drop her for the exam and then arrange the media and sit out side the examination hall under a lovely mango tree, this was the first time in my life that I sat for such long hours under a tree, I wonder why people spend fortunes building air conditioned houses, while its so comfortable and simple to be under the cool and healing shade of a tree. I went through all the training material staunchly and tried to absorb as much as possible and it was a whole new amazing world opening up for me. Several such awesome days went by.
Finally the days of my travel came nearer, now I had an issue with the Visa to US. I printed out several pages to be presented as proof to our Visa officers or port of entry officials in US. Not a single question was asked for, I passed through the airports as a delegate, when such gracious masters are with us, who can stop us! Finally I got the tickets booked for US and was all set now, after having worked for 4 years in a company I was entitled for some rejuvenation leave, in my opinion I deserve almost 3 months off but it was just 3 weeks. Even leave was arranged for! An amazing new journey began now, the one that would change me for ever, though at that time I was not aware that there would be such an impact on me. My stay in New York booked, I started off, doubting about what would happen, scared of the unknown. But this was the best and the smoothest journey I've had so far in my life. I even stumbled across some dollars that I had saved from my earlier trips and had forgotten about and could use now.
My Mom, Dad and Neha dropped me at the airport at midnight. I in my own uncertain way, inspite of having prepared so much, doubting if I've forgotten a paper or something, went into the airport. The Airlines people wanted to sell me business class for an extra sum of money, but I gently declined. Checked in the bags to pick it up in New York again (if I reached there!), the security check went on smooth and strangely not a single question was asked by our Indian Immigration staff, got a call from family that they had reached home.
I was now waiting for my flight to take off, it was a connecting flight, I would get off at Abu Dhabi after a 4 hours and then after a layover of 1.5 hours take the big leap! The 14 hours flight to New York. Flight landed at Abhu Dhabi it was a strange terrain for me, so much of sand all around. I had seen so much of snow in Paris airport an year ago and now so much of sand here, what an amazing creation and no matter what is there, man finds a way to survive. 
While being transferred to another flight I saw a small boy who was without any cares, just happily going around the airport and enjoying himself! Our nature is joy! we worry unnecessarily! As the Almighty is our parent who is ever watchful and taking care of us. Finally we boarded the New York bound flight, it was going to be the 14 hours long dreadful flight! I read the book "miracles happen" hoping a miracle would happen in my life too.
And after a long, really long flight finally we were at the crowded New York airport, I was used to Chicago which was not much crowded but this place was so crowded. After an almost one hour long wait it was my turn to talk to the National Security Officer came and I was armed with all the proofs, it had bulged into a thick book but wonderful things happen! though he looked so grave, he did not ask me a single question and wished me that I had a great stay! 
I was just amazed and walked to the train station, thanks to the Internet I was able to get the Metro train schedule and from there to the bus station from where I could get the bus to my Training Center. It was summer in New York and the temperature was high, was really hot! I stayed in the best hotel in New York city and at the most sought out place "Times Square", my office which would always accommodate me luxuriously couldn't have got me this room, it was so awesome. I was too tried due to jet lag and hence thought of going out the next day and hence rested.
Next day early morning saw me going to the World Trade tower peace memorial as I had the bus to training center in the evening. I had not eaten anything after getting off the plane so got some salad and had a nice walk to the World Trade tower. While at this place, I got speechless and couldn't move for some time, the sorrow was overwhelming, how many had lost their lives and loved ones here! May they all find peace. And I was glad to see the tower No. 1 ready, I salute the the American doggedness! 
From there I went to see the statue of Liberty, it was lovely to be on the steamer on the choppy sea, the ride was memorable and statue of liberty was awesome!
The sky line from there looked grand, but I did not wish to see or explore anything more, so returned to my hotel room to rest for sometime and then take the bus to Omega in the afternoon
New York Metro was under maintenance but traveling in it was so affordable, just $2.25 from anywhere to anywhere! And the people of New York–Such courteous and helpful people. During this journey I had to ask so many people for directions and all along they were so helpful, some pulled out their maps, some their mobile phones and iPad's just to help me out. I passed through the world famous "Times Square" with all due respect to it, I felt that it was just like any other things that the mind fancy's, this too was one of them, there was nothing special. Human mind just desires for so many things similarly and on getting it understands how futile it was to have desired and worked for it. I did not even look at it the second time. Now I went to the hotel room, packed things up and dragged the heavy suitcase around one kilometer to Ports Authority Bus Stop. Its a multi floor huge complex, the enquiry clerk was certain that the Omega bus comes on platform number 24.
I went to this place doubting and found a few people in queue. I thought may be they are for a different bus and once they go, the Omega one "might" come, so went and asked another official near by about the bus to Omega and he too said that the bus would come on platform No. 24. While I was standing there reading the book, Beatrice a 74 years old Vietnamese, US settled lady came, anxious if the Omega Bus comes there, I assured her that it does and the queue I was standing in was for that bus. She wanted to grab some lunch and that's when I realised that I too need to eat something. We still had close to 30mins, so both of us went to a Dali and she got a sandwich and I got some pasta packed, it had the salt and pepper packets in it and by mistake I tilted the packege and the sauce in pasta soaked the salt and pepper packets which I couldn't open and hence had to some how eat the bland pasta. The bus now started it was almost full and that is when I came to know that not all were going in for Dr. Weiss's Past Life regression Training. The place I was going to hosts several soul elevating programs and I appreciated their interest and eagerness learn these immortal teachings even after paying such hefty price.
Its a hot sunny day and luckily the bus was air conditioned, that was the sweetest nap I ever had. It was hard to get up from this sweet slumber, after forcing myself to wake up, I found our bus to be in a vast parking lot with lot of trees around and some friendly folks asking us to leave our suitcases there with a number so that they could be moved to our rooms while we completed the registration process. I couldn't stop my self from being overjoyed, it was finally going to happen!
I was the only one who was overly dressed, in a tuxedo! in such a hot weather! After registration they asked us to hurry up as the dining hall would close soon. We passed through a beautiful campus, so neat and clean, it was just too awesome, then we came to a huge wooden building in between a kind of jungle, which was the dining hall and a place which was going to be very eventful for me. While entering the hall, a very charming old lady asked me what my name was and took a picture of my T-shirt which had "Impossible is Nothing" and yes the impossible was going to be possible, she was so loving and when I told her that I was from India, she spoke in amazement that they had prepared "chutney" on that day along with several other indian dishes. Once again I felt the loving warmth of the Loving Masters who were driving this whole thing.
From there now I was shown the room, in between such greenery. It was in a lovely wooden cottages! I was finally now at the place where miracles would happen! Being a lover of solitude since childhood, though expensive I had booked a single dorm room, I would've never imagined it to be this small though, it was may be 12 x 7. It was furnished with a very cushiony bed, a big window with a mosquito net, pedestal fan and a study table with folding chair, I had never stayed in such a small room, at first I did feel cheated, but latter when I came at my return trip from Beatrice about how she was staying in a tent at the mountains in wildrness, I really felt grateful for the accommodation. 
The place had shared bathrooms, which also meant that there were ladies too using it. None of the men using these washrooms misbehaved and inspite of these bathrooms being shared, they were always clean and tidy, kudos to America. This cleanliness implied several things and clearly showed how cultured the people of US were. I now arranged my room with everything at its place and thanks to Neha inspite of having over packed, she had kept everything for me, it felt more like being pampered with everything. I read and slept to wake up the next day to go around Omega and explore this beautiful place. Next morning I woke up in between a forest, it was such a joyful experience, I went around Omega and the lake was too mesmerising, I was speechless on seeing it. I have no words to describe how beautiful this place was.
There were some who were camping near the lake on the ground that had the sparkling gems of dews reflecting the one sun in so many ways on the green grass, how awesome it would have been for those who were camping here! I felt that the people in US were much more close to nature than I am. On the breakfast table, I luckily met Amy who was such a joyful being, she was a licensed Psychologist. She heard every word I said so eagerly and appreciate the little intelligence this Indian had. From there now to the room and picked up the stuff and into the huge training hall where the next few days of my life would change me for ever. It was crowded, people had occupied seats, there was thrill in my heart when I saw the familiar face of the sage- Dr. Brian Weiss, seated and beaming with calmness and joy, how sweet his gestures were, so gentle!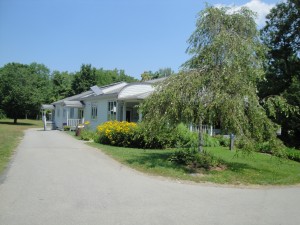 He has such a sweet personality. The seats for this session were limited to 150 and in this vast building , some were on chairs and some squatting casually  on the floor support by floor chairs, I found my place near him and next to me was a software engineer from Cuba. He started off in his own sweet style with his introduction and in amusement asked if all were there for the Past life regression Therapy training and not mistaken it for the circus training which was also running parallel to this course in Omega then! He requested that to save on time, it would be good if the audience introduced themselves regionally. What was shocking was that number of people coming from outside US outweighed the natives! There were some who had even come from Arctic, to which he said jokingly " you can do this on penguins too"! After every time we introduced ourselves regionally, he so patiently heard what everyone had to say, and would some how try to appreciate something from their place or speak their language, was somehow forming an eternal bond of love with everyone there.
When it was the turn of those from India, I stood up and he so lovingly said "Thank you for coming", pinnacle of humility. When speaking to me, he was saying how he had come to India but was not able to come Bangalore, he recollected his amusing experience of having come to Mumbai incognito last year along with Carole. Their most amusing experience while in India was buying vegetables in Chatrapati Shivaji railway station. Then we had a short bio break and he had asked us not to follow him to the rest room too, every word he spoke was so sweet! He seemed to be like the pied piper of Hamelin, throughout the days of our training I saw someone or the other hover around him.
Inspite of the "warning", while he was returning one of the professors from India dared to barricade him along with Rajan, a man in his 50's. I too sneaked into this group and felt so overjoyed at being able to stand so close to him, inspite of such fame he was so unassuming, and humble. He was recollecting his earlier days on how difficult it was for him to get information about what all this was when he had stumbled upon Catherine's past life revelations. But after a lot of searching in those days when Google was not there he found the confirmation about past life from Paramahamsa Yogananda's "Autobiography of a Yogi", Bhagavad Gita and from Past Life cases and past life reincarnation experiences of children recorded in books by Dr. Ian Stevenson. We also came to know that Dr. Weiss's growing fame  became one of the cause for Dr. Stevenson's death. This is also when the Prof. from India casually revealed that there have been cases of children's past life recollections recorded in their university for the past 50 years, but the concept of reincarnation has become credible and comprehendible due to the honest revelations by Dr. Weiss. Which I too agree as being born in a Hindu family, past life and karma are common terms which are used in our day to day life, so much so that people express displeasure by saying " I don't what Karma I've done in the previous birth to get a partner like you". Inspite of that the real concept never seeps in, its only after I read the amazing book "Many Mansions: Edgar Cayce's story on reincarnation" by Gina Cerminara several years ago that this concept reached the depth of my being and I was from then even afraid to have a negative thought!
He excused himself from us and conducted a group regression session. I did have some random and out of context images of myself being dressed up smartly in a Navy Uniform, all white, standing on the deck of a ship, seemed like I was the captain of that ship and was enjoying this powerful position. (I did not take these images seriously, I felt that these were just some random images coming across in my head), the rational being that I was, stood as an impediment to discovering myself. So right after the session I asked Dr. Weiss about how to know what is real and what is imagination. He very calmly and with rich experience laden words said that it was not worthy to worry about or analyse them, but it would be good if we let them just come, as they were coming out of our own mind and would make sense when all these dots got connected. After break Carole gave us manuals that had all material worthy of making notes, thanks to her for saving us from taking copious notes. It was a pretty exhaustive manuals and all along we were so much entertained by Dr. Brian Weiss, his sense of humour is unique and strangely without a sting, it doesn't offend anyone yet makes the audience have rollicking laughter. Now it was time to play the Object and Past life memory game.
We had to pair with any random person, then exchange an object which has been on us for quite some time, e.g. watches, rings, chains etc and yes ofcourse! these had to be given back after the session! My teammate wanted me to pair with her and I remembered having played this some years ago while Dr. Weiss was conducting a session in Denver. We exchanged our stuff, she gave me her ring and I my beads, we then held it in between our hands and the meditation started, there was a soothing background music accompanying the familiar voice of Dr. Brian Weiss, guiding us in going deeper and deeper and trying to concentrate on what ever was coming up. I think this exercise was a way to tell us to be open to ourselves, and not analyse and dissect our thoughts and intuitions with our conscious mind and garbage feeling they were of no sense. As soon as the regression session was over, we were asked to share with each other what we felt or saw. There was an immediate buzzing noise of audience starting off, but I suggested to my partner if it was a good idea to first make a note of what we felt and then exchange them so that they was no distortion, she readily agreed. I let her go first, and this is what she said "as soon as I held these beads in my hand, I could feel them pulsing! and then I felt a sharp pain in my left shoulder and a bad headache!" I was just shocked, 
because these beads were very special, in the Kumbh mela of 2007, in Prayag–Allahabad, my Gurubhai (spiritual brother) and I had gone for ablutions to to the holy river– Gangaji and this mala just came to him floating, he seized it and felt that it was suppose to be given to a sadhu (holy man) who deserved it, he did tell me this and after sometime gave it to me! strange, I still wonder why he gave it to me! Its been on me since then and I just love it, but am not attached to it just like anything else I have and no matter how careless I am about it, its always on me and I can almost never loose it! As for the sharp pain in my left shoulder, a few years ago, to save a biker who had jumped the signal, I fell down from my heavy bike and fractured the right shoulder, there was a major surgery done and now my right hand is completely healed, but my left shoulder still ached and the doctor did not want to do anything with it at that time because it would have been very difficult with both my arms under bandages. My partner was so right about both these things which she had no way of having found out before the session! I was shocked just like the several others in the audience who were shocked to hear their story from others. Then I told her what I saw, I was constantly seeing an abstract 8888 with the bottom portion half cut, on a green lawn every one of them connected to each other with a wire, something like a line on which clothes are dried, and then told her of the green meadows, a rabbit and then excruciating pain in my stomach due to sorrow, it was not bearable. I told her these things and I was a stranger so she did not open up much on that day,
but slowly several things revealed and the abstract 8888 which was also a symbol of infinity when made flat, these could be due to her interest in abstract art, she even went to help one of her friend setup this exhibition right after the course, she said " this could be because I've been looking at abstract art these days!", then the vast green lawns and meadows–her 120 acres resort which was for sale! and this was because she was going to get divorced from her husband after 25 years of marriage (she held herself from crying the next day as the pain was unbearable) whose symbol as per Chinese horoscope was a rabbit!
This exercise helped me understand how we are all so connected! One mans sorrow affects others and we still do not care when someone is going to be sad. Our emotions, thoughts, action, attitudes and etc as per Edgar Cacye as stored in the Akashic records forever, so watch out for what you think! As even something as sublime as that will be recorded for ever and come back to us! Several others narrated their experience as well, one of them was able to tell how another's beloved Grandfather had died of Parkinson's and then of a women who had left her two kids to come to this session and was worried about them.
After this shocking and revealing sessions, we were introduced to the topic of how to measure hypnotisability using the eye roll. And then break out for the day, it was such an amazing day so far, and all along there is one awesome thing that I saw about Dr. Brian Weiss, unlike other Americans I had met so far, he was never regimental and never to the point he would always see to giving the best instead of sticking to a timetable. 
Was joyfully spontaneous. New York, summer was strange, it would be lot of sun by 6AM and there until 9 PM, and being an Indian I was accustomed to having dinner when it was dark, but the dinning hall would close by 7:30, so went to have Dinner, grabbed in something to eat and live, and Amy was waiting at the same table we had met in the morning, we had a wonderful conversation and she gave me several tips on how I could build my consulting practice, then back to room and slept, had a wonderful sleep and it was so relaxing to know that I did not have to do anything and could just go to sleep! I was not even calling my family then as I did not have a phone.
It was going to be the second day in training and 4th day in New York, I had a good sleep and hence woke up by 4:30 in my little cabin, got ready and meditated and tried to study and catchup on what was taught yesterday, and hence was late for breakfast, latter Amy told me that she was waiting for me at breakfast. It was a hot and bright day again. As usual there were the jokes by Dr. Weiss, Q&A, Dr. Weiss was so patient always, so courteous, never in a rush, he would patiently listen to a question and respond to it until the enquirer was completely satisfied .Carole then said the following "I am asked by several people if he has always been like this? Yes! this boy has always been like this! Do we ever have a fight? Never, in these several years, we've never had a chance to fight, he is the one who will give you a lot of philosophy and answer your question, but if you want to get things done, come to me!" Then she was talking about how several years go when "Many lives Many masters" was printed, the publisher had asked them to go on the road shows to publicise , and would just give them the tickets to go to a place, as they never expected even a few copies to be sold and then they would have to arrange for everything at the place they went to. Dr. Weiss had broken his back then and Mrs Carole would have to take the heavy suitcases and put them in the overhead cabins in buses and planes, due to this bending and lifting the luggage her headache, aggravated to being a terrible Migraine. Due to this she was always asking Dr. Weiss to do a past life regression on her but he would gently decline and one day, in his weakest moments she persuaded him to promise and it was a disaster when Dr. Weiss tried it on her, it did not work, though she was very eager for him to succeed.
Due to this they scheduled an appointment with another Past life therapist close by and Carol was there on time and the place had everything in pink and there was a weird background music playing, the usual progressive induction was tried and very soon Carol found herself running as a cave man and being chased by other similar lot and then finally they had caught up with him and hit him with clubs and the strike on forehead killed him and this is exactly where it used to ache in the present life and now Carol was cured of this terrible migraine forever.
In the small bio brake we had gone to the restroom and Dr. Weiss was also there and he was not able to find tissue paper as they had kept the tissue roll on top of the dispenser so that it was easier to take it directly than to roll the heavy creaking dispenser and I showed it to him, with so much of gratitude and patience he thanked me, he is the pinnacle of compassion and gentleness. I also would like to share that how lovingly he would take the questions closest to the question runners (those who were running around with microphones to the enquirer) so that they wouldn't have to run far and how much he would thank them and call everyone of them by name, though we had new people doing this job everyday. Then we had a group regression session, I had a strong vision (which I did not know what to make of) of being a well built hunter in Africa, I was a man and there did not seem anything else that came up and I did not know what to make out of what I saw, it was so uneventful too. I doubted this whole experience. But I tried to remind myself Dr. Weiss's advice on this "What ever comes into your awareness is fine".
Then we broke for lunch it was quite a lot of time, 12:30 to 2, I went to the dinning hall but then came back again to the room, as my time to have lunch was from 1 onwards, they had suggested us these slots to avoid the dinning hall from getting crowded, and Dr. Brian Weiss and Carole were talking to a small group of folks, all were from Asia, I too joined their fun and they were going to take a picture with Dr. Weiss and had already done the research about the best place depending on the lighting and I was not aware of this and while they were taking a picture just mumbled my suggestion as I saw some backlight and though none heard it, Dr. Weiss did and he very patiently told me how they had done the research and found that place to be the best, he told it all so sweetly just like a small boy, his is such a mesmerising personality, just amazing!
After  Mr & Mrs Weiss left and we carried on for lunch, there was a Japanese Girl lets call her Shannon [changing the name], who was so humble and the rarest kind of person I've come across so far. When I told her that I am from India, she casually and unpretendingly replied, she was born in India in one of her birth's, that was a strange thing but I let that pass and we went to Lunch, with us was a wonderful lady from China who said that she loved my voice and english accent, she had learnt hypnosis online and wanted to now get trained by Dr. Brian Weiss, and we also had the youngest boy in our batch, he was less than 20 and wanted to meet Dr. Brian Weiss and had got grants from his university for this trip. We were at the lunch table and I could only find such atrocious things as steamed rice with blue cheese salad dressing, just pushing something in so that I was not hungry and alive. All of us were chatting and a very calm lady who seemed to be in her 30's joined us and what so distinct about her was that she had a sparkle in her eye from LA, who was practising Past life regression therapy to help people overcome their issues and felt that what was being taught here was old school and its been already so many days and we haven't yet been taught to practice past life regression therapy on some subjects! She revealed that in her clinic she would ask her patients to lay down and count backwards and they would go back into their past lives, she felt that it was because the collective conscious of the people of this age was more advanced and hence they do not need these old techniques to go back into their past lives, this gave me quite a bit of confidence as I felt wow!, taking people into regression was actually not such a complicated affair. I however did tell her that what was being taught wasn't as important as seeing Dr. Brian Weiss in flesh and blood and what was being taught was helping people like me who were completely new to these things.
We were just having a casual conversion and Shannon took the hand of the boy and asked her to tell her, "I will count from 5 to 1 and at the count of 1 go back in time when we were related to each other", this boy repeated that and I saw Shannon's eyes closed but moving inside rapidly and then they were quite and I could feel that she was having a few flashes and after some such expressions, she spoke hurriedly with excitement and said "you were my son! I had lost you in a war and now have come just to see you and ensure that you are fine!" This was ground breaking and earth shattering experience, here we were in between so much of heat and noise and this girl could just go into trance and come out with the details of how they were related to each other. I then kept an eye on Shannon throughout the session and without any doubt she was 100% sincere. When I had told Shannon about me not coming with them for lunch at 12:30 as I was suppose to go at 1, many others said that it was ok, but she understood my sincerity and bowed down to it in Japanese style and when I told her how much I had heard about Japan and that being the only country that I want to visit, she very humbly bowed down and with a Namaskar thanked me for the kind words, she is one of the most amazing person I've met. We all came back to the training hall, I completely shocked and at the same time inspired, I now wanted to see how Shannon and I were related.
Dr. Brian Weiss gave a demo of rapid induction technique, it was very impressive, it was conducted on a lady who had fear of receiving mails and even when she had left home to attend this session she as usual suspected if she would ever see her kids again. She went into trance in less than 30seconds, this technique is far complicated than what meets the eyes and requires mastery, she remembered a childhood memory of how her father was horrified on receiving a mail from the income tax department and taking here a little more deeper revealed that she was man a few centuries ago, who was practising alternate healing and was accused of witchier, the king of her province had sent the order in a scroll to hang him. The soldiers came to his house with this order and he was taken along with them to never come back again, this could be the cause of her fear of mails in this life. I was too fascinated by all this, and felt fortunate to witness the regressions live while all these years I had only read them in books. We broke for the day and it was still like afternoon, my partner of objects from yesterday and I went to the cafeteria and just spoke about the day and that is when she opened up and we had a wonderful conversation.
Day 3, it was Wednesday today and we were going to have a practice session in the afternoon, I was very much doubtful if I would be able to do it and did not know what to expect.
After waking up early in the morning and having got ready and meditated, I went for a walk over the mountains and then when I felt that I had lost my way, I saw the monastery and it was a beautiful place, I saw people practising what I felt was Thi-Chi and wanted to come to it the next day. From there I went to the Dinning hall, to get some breakfast, I finally met Amy again after a long gap, she was attending the Soul signature workshop, I had my own reservations about this title as Soul is one and by brining in Signature its being shown as something diverse. I did not want to demotivate her by sharing this from the first day, but finally she did say that the speaker of that session was filled with himself and contradicted himself several times and would come for the Dr. Brian Weiss session next year. We were back in the room again, and before Carol demonstrated, the Elman Technique on N. She said that several years ago, when she had started practicing the past life regression therapy, one of the lady's in the audience, came to her joyfully and said, "I am so glad that you can do this Carole, as, if you can do it anyone can!" N was a lady in her 30's very bright and dynamic, and went back into trance and saw herself to be a boy on the shores of an ocean and one of her babies then died and was the same one born in this birth and so on…. This was also a good technique which could induce very deep trance.
It was lunch break again, I tried to see if I could find Shannon but couldn't and by now everyone had come to know about her and wanted to have a session with her. After lunch we came back to practice on others, I really did not believe that I could do it and what happened after that was something amazing and awesome, below is what I had written in my diary on that night.
5:52 PM, 17th July 2013, omega. In supreme joy and with all gratitude, I write this! What seemed to have been impossible for me even until a few hours ago seems to be possible. May be in future I will doubt and discount this experience, but for now its an awesome one and truly my belief shattering one. So it was Wednesday, half way through the course. We were to have practicals in past life regression therapy but, I thought nothing much can happen as it will be as usual and I was trying to choose being a subject to some one who wanted to practice as therapist. I was telling someone that it would be a disaster to do therapy in this noisy hot weather and the first failure would demotivate me enough. But she was like "just do it without expecting results , failure will lead the way to success. (I was still not convinced, I prayed to the masters decide for me) but now it is post lunch and I was witnessing Shannon regress "the boy" it was going on well, The "most beautiful lady of China" came to us with someone whom she referred to as her daughter– Pratham [name changed from original] I wondered why I had not even seen her earlier, she was a lean Canadian but her parents were from India and had sent her here so that it helped her academics in psychology. I suddenly blurted out it if either one of them wanted to be regressed? Pratham was eager thankfully, her "mother" laughingly hand her over to me saying, "take care of my daughter, she is afraid of strangers and she has had no past life experiences so far". Pratham was young and hence playful, in the past 3 day she unfortunately did not have a single experience (what else could I ask for to crash my flight even before it had taken off?…adding to it the noise, there were just too many adverse circumstances). But as is my nature to raise up to the occasion, I got a chair, put some cushions on it, made her comfortable, we had chosen a corner of the huge hall, with a small portion giving us the feel that it was a room. I made her feel safe and she was able to see others from there, then we started off, I used the newly learnt techniques of feeding back and pacing and assuring her that it was OK to not expect any results, even if she came out perfectly rested that was alright. I also assured her that I was not going to hypnotise her but it will be she who will be doing it and I was only going to guide and etc… we did the preliminary checks like eye roll, it was -4- wow! This was the only thing which seemed to be in my favour. When I had casually checked time it was around 2PM I did a little Yes set, feedback , got to know one thing she would like to get rid off to build the response potential–" I fear strangers" her "mother" had mentioned that to me while handing her over to me which I thought it be a casual comment until then. This taught me a very valuable lesson that nothing should be overlooked, everything should be taken into account. I worked around this with her by saying its OK for her to not trust me (was betting on the the main element of hypnosis) as I was new to her , we have just met and etc. But strangely she said "you are the first stranger to whom I've been able to talk so freely in such a short span of time"! Slowly moving on (being just out of teens it was a little difficult to maintain the depth as she would chuckle playfully and but that thankfully faded away after reaching a depth) adding to the amount of confidence I had, She gently asked me if I wanted to read out the progressive regression script from the book, she gave me an indirect suggestion to doubt my capability! But I assured my self and her and moved on. She had come to me be by the grace of God as she could understand without any issues my Indian English accent, if it was some American subject I wonder if I could do some induction on them as the conscious mind would get activated in trying to understand what I was trying to say. I started off by telling her about conscious mind and its various parts ( gave her a guided tour of her mind) it is a good thing but blocks us from going deeper, and lets see how we can disarm him for sometime. First relaxation of body ..counting backwards… visualising the relaxation bubble… there is no where to go and nothing to do… you are at a safe and secure place… joyful and calm and you can remember everything. I was so absorbed (had to watch myself from getting induced 🙂 ). Then I suggested to her to remember a happy childhood memory, strange she had none… hurriedly I asked her to visualise a house she loves to be in and walk into this safe place and see a picture on the wall taken at her most happy moment's, she recollected a picture taken when she was one year old! Then I asked her to go into a room with a table of red and blue basket of pictures, she picked a red one, (an important memory) I asked her to not reveal it to me but just see what it is about… then come back from there (regression with in regression) imagine a place she loves (a beach in Spain and etc) and then a bridge that connects it to an island which was one of her past births… she went back to a life after a lot of probing. 1879( as I had my own doubts about these things still, I started confusing her with this number several times but she would correct me repeatedly), she saw herself as a 14years old boy wearing white slipper, living in a house which was in the midst of a thick forest, it was painted white but had a black roof, tall trees like silver oak, sees his mother cooking. The next thing that she saw was nothing but darkness, I tried to take her to anything eventful in that life but that was straining and this was also giving me a very bad headache as I had to push my mind to the extreme speed in trying to maintain her trance. To relieve her I gently enquired if she wanted to come back or continue, this is when I realised the amount of grace acting in my favour, inspite of the strain she wanted to go ahead. I couldn't have got a person as good as her, thank God I got her. This is also when I realised that past life regression wasn't an easy task and it wasn't as glamorous as it seems in books that we read. It was like walking on a tight rope, I had to literally be on the toes formulating the next suggestion, so that the subject wouldn't come out of trance. We tried the elevator technique and lo! she went to 1936, she was able to see shadow of two of her kids of that birth, but couldn't see their faces, she also saw the silverware and other details (after the session when Dr. Weiss was doing going around and supervising the practice session, we told him about her experience and he was overjoyed and also said "wow! you had your first experience and in so much of detail"…) She was sad to leave her children whose faces she could not even see, it was a very emotional moment, I then asked her to come out of the room and she felt extreme pain at this and so I asked her to see if she could go back in again, but the door was locked from inside, I was trying my best to take her to a happy moment and then bring her back but that wasn't happening and hence I wanted to check if she wanted to go ahead or come back? She finally agreed to come back… feeling full filled. After she came back we tried to integrate her experience and she was connecting how she was afraid of darkness and that could be because as a boy in Africa she could have been locked up in a room or fell in a dark pit and hence the fear of darkness. And for the vision of her kids in past life, she had seen this in her dreams earlier.
She was very happy after this session and told her "mother" and both of them thanked me. And for the next few days of training when ever Dr. Weiss asked the group if there was anyone who still did not have a past life recollection, and she would not lift her hand 🙂  and from then I also found her to be moving around happily with others, may be she had over come the fear of strangers!
At the end of this day there are two things which I remember, one is how B. the banker was overwhelmed after the past life regression session conducted by N and then latter taken over by Dr. Weiss. He recollected being in the holy city of Vatican as a minister and kissing the ring of the pope. He was musing that may be that is the reason he was dealing with so much of church money in this life and also researched on the inscription that he saw on the Pop's ring that he was able to see. After which while we were hovering over Dr. Weiss and the very charming Chinese girl–"mother" come to Dr. Weiss and showing him a very expensive Jade pendent, it was hand made by her friend and this had a engraving of the Chinese Goddess of compassion–Guanyin. Dr. Weiss appreciated this pendent so much, the beads are so beautiful, almost touched every bead and even called Carole and showed it to her, "mother" offered them the two pendants she had and the man of renunciation that Dr. Weiss is, he thanked her for the offer, but told her that it would be better off being with someone else! I latter enquired about this pendant's cost and she told me that it was more than a thousand dollars each!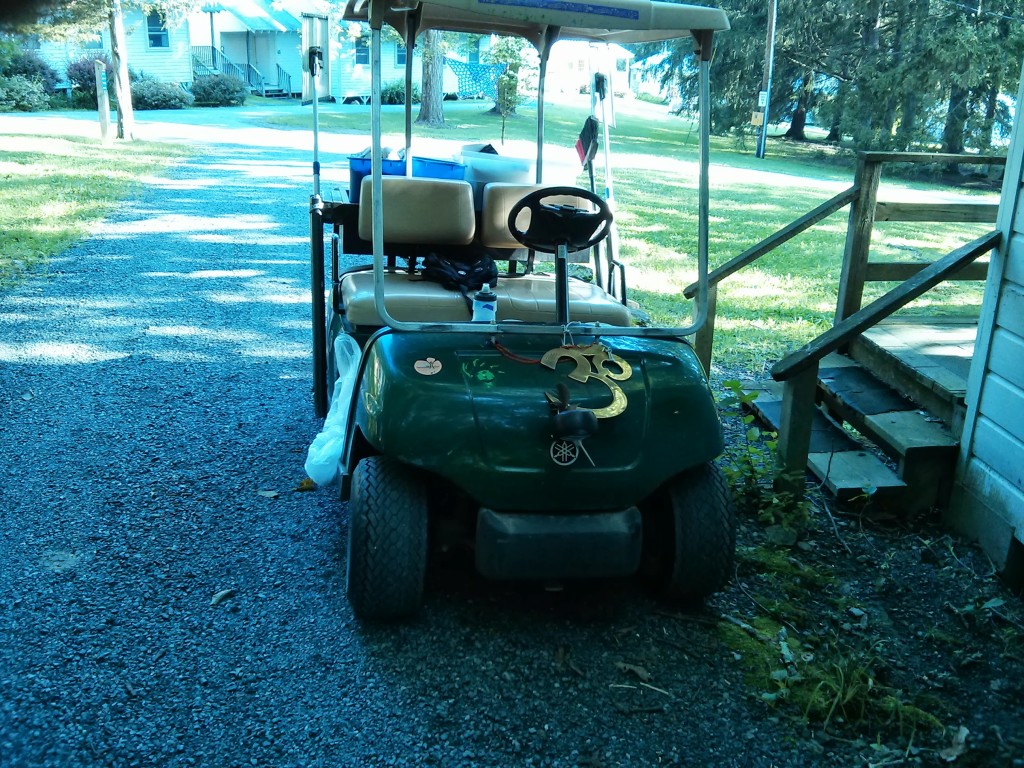 On the evening of that day there was a lot of hustle in the campus, all were getting ready to go to panel, which would have Dr. Brian Weiss, Liz–the founder of omega and the trainer of soul signature. With experience and after having met a few I know that the latter two were in no way near what Dr. Brian Weiss was. Next day I came to know that it was houseful session to start off with but was disappointing as it started descending to be lacking any substance. Adding to that there was also a lady who got offended when Dr. Weiss had just told in his usual way "do not worry", she flared up saying how he could use such negative terms as worry and etc…. after this Dr. Weiss was always cautious when ever he used that word, but we all know that he did not actually mean it in a negative way.
It was Thursday now and the Second last day of the session, the joy of having been successful in my regression session yesterday had intoxicated me. Realising the possibilities of how much this could help people, thrilled me even more. That morning I had gone to the Monastery for the "Thi-Chi" class. There were my other teammates too, it was a really pin drop silent room, I could hear the noise inside my body. I enjoyed sitting there and then a master came in and told that lets begin mediation. That is when I realised that it wasn't  Thi-Chi but Guided Meditation class.
I got up to leave but then the Master seemed to be praying to me silently to come and I went and sat there, but actually the master was praying to all the directions before meditating 🙂 this was a very funny experience and then my colleagues and I had a good laugh about it. The mediation was quite deepening and relishable. It was a very enjoyable experience. We got delayed for breakfast and I went to room. I had ran out of clothes, the others that I had weren't suitable for summer, so I wore the Kurta that my mother (in this life! after so much of training this is how we were thinking and talking 🙂 ) had stitched and gifted for my birthday this year, I was a little hesitant wearing it as I was not sure on what people would feel seeing me in this. I was late for the session and I entered the packed training hall meekly and Dr. Weiss stopped speaking what he was speaking and looked at me, I felt a little embarrassed for being late and also to be in such an unusual attire, but he said "very nice curtains!" I felt a little shocked and a little amused, I corrected him and told him that it was Kurta, everyones eyes were now on me and then he said, they were very nice and and he was actually trying to say Kurta but his American accent interfered and pronounced it as Curtains :)! The whole day no matter where I went my Curtains were appreciated not only by those in my class but also by those in the dining hall and else where. I felt like a celebrity. In the Q&A session of that day, I enquired with Dr. Weiss on what to do if the past life regression session was coming to an end and we were not able to end it at a happy memory, with experience laden words he tried to convey that it was alright to end it in that way. And then I told him how unglamorous and tiring it was to take a person into past life and bring out memories and he so much acknowledged this finding and was also quoting me on that day to others.
We were then shown the video of Nancy the Journalist whom Dr. Weiss had done past life regression on for a famous TV show. Nancy was a surgeon but was being groomed to be the best journalist at that time. It was an amazing video, and showed so many things which weren't or couldn't be captured in the book. Then he demonstrated on how to deal with difficult patients, we had one gentleman from India who did not have any past life experience hence Dr. Weiss called him on the stage and took the patient's history and did the progressive induction. The subject went back in time and saw himself as a school teacher rescuing small children stranded in burning buildings. After this Barbara was called, she had had undergone 200 hours of training on Hypnosis and was too smart and remembered being a small girl competing with a boy for a rank in her class in this present life and finally couldn't go any further, couldn't be regressed. However this incident did reveal on amazing things about this was Dr. Weiss, that is a man who walks his talk of do not be worried about the outcomes, he was not at all ashamed in accepting defeat and did not feel ashamed in giving up without any hesitation and was ok to say that it did not work out. The problem with this lady was that she had exercised her conscious mind so much that it was intellectualising everything to such an extent that it was difficult for her to go deep. Kudos to her for being honest about it though. We were then shooting some photos. 
The above incident clearly demonstrated what Dr. Weiss preached i.e. to be not attached to outcomes! He repeatedly had told us that we should not expect any outcome from having attended this session as the reason for us to be hear could be anything, may be we are here to meet someone special (two ladies got up ascertaining how this was true and how much they loved each other from the first time they met and have been hanging out together since then), or to provide the healing by creating a positive environment for someone to get healed, how fortunate it was to have been chosen by the Master for such a divine task!
Though the entire session had words of wisdom flooding us every second, these are the two gems which are etched on my memory:-
"it doesn't matter whether you make a difference for 10 or a million"

"Consciousness can project itself in several ways!"
And in one of the Q&A someone had asked him about how much percentage of people were hypnotisable and his response was "Try not to get attached to external outcomes. Trust the process its very very wise. Nature of the mind is to be in deeper or peaceful states. Don't worry about percentages and may be it is 100% too!"
He continued the demonstration on regressing difficult patients, the software engineer from Cuba, was pushed forward by her friends when Dr. Weiss asked if someone did not have an experience still. So the way he was doing it was to first take her to any happy memory from this birth, the concept of regression is simple just like the incidents of a week are not right on the surface of our mind, but we can recall them upon focusing, similarly we can recollect even our past births, its not a big deal in fact. So when we use pregnant words like "now" and "go back in time" no matter what the time frame you want to go back to, it can go back, as the subconscious mind doesn't forget a thing or we could say that it has the ability to tap data from Akashic Records.
She was trying to recollect a happy memory from the past and though it was strange she did not have a single happy memory from the past, but she went into a traumatic situation in her childhood when her cousins had pranked her to insert a marble into her nose and how her mother was so much worried and took her to the hospital, she was not able to go beyond this, so Dr. Weiss, would come back to this memory and using the momentum this memory generated, would attempt go back in time but some how it wouldn't go beyond this, so he integrated the output and ended the session. Once again not being attached to the outcome and pushing the river. Then the class was over but everyone was hanging around and the usual queue for Photo and book signing had formed as was the second last day and we would all be returning back to homes of this life in the afternoon.
I some how wanted to have a regression session done by Shannon, but she had to miss on an appointment earlier and today there were just too many of them asking her for a session, so she asked us to form a ring of people, some 5 of us around placing our hands into each others and she was also a part of this circle, she asked me to repeat to her "go back in time at the count of 1, to see how we are related" and as usual we could see her eyes close with the eye balls floating around as though she was seeing something and having flashes, she opened her eyes and what she told me shook me, "you were my father 3600 B.C in Africa, you had eight kids and I was one of them, you were very disciplined and took very good care of us, you fed us well (may be that was the reason I saw my self as a worried hunter, I had to feed my so many kids well) and she was very grateful, and she said that it was possible to provide well for the family because I was an expert at reading weather, (may be that is the reason, weather is of the greatest concern for me always and from my childhood I could predict weather it would rain on a particular day), and I was very proud of her as she was my son then and a holy person — a Shannon!". I pushed her further and she told me that she was helping me by giving this reading as 10,000+ years ago, I had helped her when her cave man husband was very cruel to her and this was an act of gratitude. Then she told me something which is very shocking, "You and I have come from another galaxy to preach about Love, and you are very close to being authorised to do that!". This was a very revealing experience for me and I met a lady who too was one of my 8 kids in Africa! We never know the truth of what we see until they are integrated and the dots are connected.
I latter came to know that Shannon was earlier in her life suffering from a unique problem, which was that her past life memories would interfere with her day to day life and hence she was having a lot of difficulty. That is when several years ago she came to Dr. Brian Weiss who helped her over come this problem and using his past life regression therapy CDs she was able to go deeper and deeper and manage these memories. Latter when nobody was around I could have a one on one with Dr. Weiss and I wanted to fall flat in front of him and make the satsatanga pranam in the India style but I felt that it would put him in an embarrassing situation and hence bowed my head in front of him and spoke to him from the depth of my heart. That I was learning all this so that I could help some people and I need his blessing to be capable of being successful in it, he graciously touched my head with both his hands and blessed me! I was so fortunate and felt blessed!
The most important thing for me to take away from this session is not these experiences or the training that Dr. Weiss gave, was that a knot which could always be felt in my heart disappeared almost forever, and there always used to a pungent feeling in it, which too went away. It was so much of a relief, a life changing experience filling me with so much of peace and love. We were all so free now, we all loved each other and were really feeling sad that tomorrow we will all have to go back into the usual world leaving each other.
I wanted to go to my room and meditate on all that had happened so far, but my colleagues persuaded me saying that since it was the last evening we should all spend some time together, so we all went to the cafe and chatted away to glory, it was one of the most wonderful evenings of my life and I so freely connected with people, unlike before. This is also when I met a lady who came from London, the arrangements for this trip and the tickets to it were available to her in a day. She was still shocked and I too was because we had to book at least 6 months in advance to get a seat in this session, she also told us about how her mother was cured of a terminal illness by a surgery in trance by John Afghan due to which had got faith in all these. It was just shocking to hear the stories from these people, the night hesitantly moved on and for the first time in so many days I saw how omega was in darkness. Got them all water from the well and told them that "this is all that I have to offer to thee" and everyone broke out into a loud laughter.
Friday, unfortunately the last day of our session and I went to salute the Buddha statue in between the circle of ancient tree, this place was magical, and while I was doing that, I saw S. standing there and waiting for me to join her to the monastery. I wanted to go for the Thi-chi class but she said that it wasn't that good, so we walked through a hill road surrounded by tree towards the monastery with me blabbering something about Meditation and she had such awe on her face upon hearing it that I wanted to stop and check myself and see what is it that she had heard and was awesome. When we reached the monastery she said that this was the kind of talk she always wanted to listen to and that too in between such a setting. We had a wonderful meditation. Unfortunately it was now the last day of our session and we did not want it to end so soon. Dr. Weiss and Carol came in, with the usual notice from Dr. Weiss saying that they had to leave at sharp 12:)
Both of them narrated to us the reminiscences of difficult group that they had some few years ago, where there was so much of a tussle between them. That is when Dr. Weiss had gone low and found inspiration on reading a quote on the wall saying "everyone has buddha sattva or going to have buddha sattva", he suddenly had a surge of inspiration to get the training completed with this difficult group, but both of them whole heartedly told us that ours was an amazing group, which had so much love and compassion, by far the best group they had seen.
Mr & Mrs. Weiss, were also warning us indirectly on how they would wonder about when the calmness and love acquired in this session would just go into thin air, i.e. when we get out and have a first fight with someone or someone lunatic driver cuts us off. Dr. Weiss in his own entertaining style recounted an experience when he along with Carole were going back after a very inspiring session at omega several years ago and waiting to see when this calmness would disappear (he was just identifying with us in his humility, but in reality he is a person who will never loose his calm forever), it was raining and they had to use a bathroom, so Dr. Weiss parked the car and a man wearing "Mary's" t-shirt started circling his car in rage, and then when Dr. Weiss enquired, he told him that it was his car's place….
He also recollected (I had read this in his book but to hear from him directly had a million times more impact) how once he was crossed with one of his son's grumpiness and then a message just hit him "Just love" and while he was dropping his son to school early in the morning, he just told his son that he loved him and how his son also told him that he loved him too, Dr. Weiss thought that this son was actually angry with him and hence wasn't talking so he had a wonderful experience of how the road had turned into light, his car had turned into light and the gardner watering the plants with the rising sun in the background was loving light, he loved this experience and wanted to just clench on to it no matter what, but he was in the hospital and in a meeting, "how to increase the profits" he just had a criticising thought and this experience was withdrawn from him, no matter how much he tried, he was not able to go back to it, but now I am sure he is always experiencing it.
It was going to be a group regression session and before that two ladies got up and went to Dr. Weiss and eagerly asking him for some permission, we couldn't hear the conversation but could see him nodding in approval, a lady broke out, (this was the same lady who had disturbed my trance with her sobbing in 2nd group regression session), saying "I am sorry, I did not mean to do it to you all, I was only following the orders!", what she meant was that she had incinerated all of us in this batch while we were in the concentration camp in our previous lives, and on that day in the group regression session she had a tremendous guilt feeling making her sob inconsolably and Dr. Weiss had gone to her and touched her forehead and consoled her. We all did forgive her, as there was nothing else we could do other than this and she had to only do this on orders! 🙂 (millgrams psychology ) This incident was latter confirmed by some of the people having experienced being burnt in concentration camps.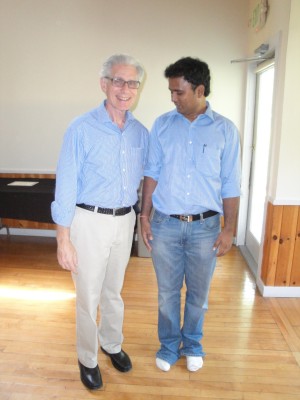 After this very touching experience we had the last group regression session, I dozed off as I was so tired and had not slept well the previous night. There was some how the topic of suicide on which Dr. Weiss was talking, as to how bad it is for the soul to commit suicide as they would have to be born again to make good for what they've done and what they need to learn. A women in her may be 50's interrupted raising objection in spanish like English and though I couldn't make out much of it, but I could see that it had touched almost everyones heart, there were several who had tears in their eyes, she was talking about how her daughter had been raped and she was helping her over come this grief but it became too much for her and right when she went to get the breakfast for her, this daughter waved good bye to her and jumped out of the window and killed herself. This terrified mother had a lot of grief but what relieved of it after her daughter started communicating with her inspite of having left the body and this mother was trying to say how her daughter was brave in having committed suicide. Dr. Weiss in his own compassionate way listened to what she said, but did correct her very gently and did not bend the truth to please or console her. He said that it would have been brave on the girls part if she had faced the consequences after the incident instead of having escaped them. She continued to insist, but she was then interrupted by a well built man in his may be late 50's who wanted to read out a letter he had written to his daughter, whom he was not allowed to meet from the past 14 years, as his wife who divorced him just hated him. Even the judge who was dealing their case had expressed his amazement at why she hated him so much, "he had not physically abused you even once, why do you hate him so much?". In these regression sessions that we were having this man came to know that some births ago, he had murdered her and that is the reason for her to be so angry with him, may be that lady too wasn't aware of this cause. So this man had sent a very loving letter to his daughter saying how much he had missed her and why it was ok for her mother to have so much of hatred towards him and how he wanted to meet her once and talk to her and this man just broke down. This was a very touching situation for all of us and Dr. Weiss appreciated on how we were such a compassionate group and people were comfortable to share such intimate experiences. And then he said that there were two choices before the man, either he could continue to hate and flame the cycles of births for each other to come back and experience hatred, or he could break the cycle by being kind and forgiving and taking the first step, may be by couriering the "Many lives many masters" book!
With a prayer in my heart to keep the priceless treasures that I had acquired there of Love and compassion to be always there in my heart, I started the return trip. Knowing well that no matter what country or how sound someone is economically, they will have to go through life after life until the lesson of four letter is learnt and that lesson is the lesson of L…O…V…E…!
Read more here.