Please Note: The views in the below write up are my own experiences and could differ from that of others. I am narrating this only to let the reader know that even in this skeptical world, such miracles are still taking placing. However Amarantos does not practice the healing narrated in this post.
The Omega Institute, July 2013 Reinbach, New York :
It was the beautiful late evening of the summers day. Our last day at Omega–the heaven we were fortunate to have stayed for almost a week. Undergoing the Past Life Regression therapy training with the pied piper–Dr. Brian Weiss. We were a group sitting around a round table with the dusk just setting in and the lights of restaurant meekly glowing up. And with the usual evening paraphernalia of the wilderness in the background. No doubt it was like the farewell party, there was a festive mood, jubilation and expectation of what we would be able to do with this newly acquired skill. No wonder why we were all inebriated over mere water. Everyone knew that come tomorrow morning and we would all depart for our homes in–this life. But we wanted to make the best of the moments that was available to us.
The group conversations at times branched to being a one-on-one conversation. And in one such conversation Stephanie was telling me about how miraculously a seat was available for her within a week. While this training is always over booked months in advance. Her travel was also arranged miraculously. I wondered about how Grace can easily make the apparently impossible, possible.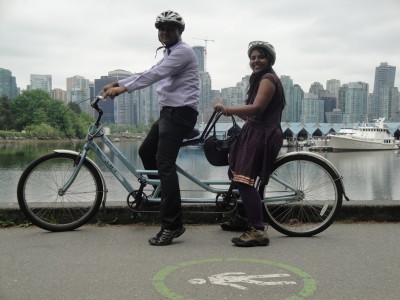 Stephanie was from London and her faith in spirituality flared due a recent happening. Stephanie's told me that her mother was suffering from breast cancer and the modern medicine had only chemotherapy for a treatment. This therapy, which has only 5% success rate, was obviously not producing any positive results. They came to know of John of God and set upon a journey to "The Casa" in Brazil. Her mother underwent an invisible surgery that appears to be like sitting in meditation with several other patients in a chapel. In between such a group meditation "John of God" appears for a few minutes, prays and leaves. Her mother came out of the meditation, went in for the 24hours mandatory sleep or seclusion and when she woke up the next morning, had marks of stitches on the affected area. Needless to say she was cured in few weeks. After hearing this, I was curious to know more about "John of God" and was researching about him and also had a wish to meet him sometime in my life.
It did seem very unlikely that I would ever be able to afford a trip to Brazil. And Brazil has been an unbeaten path for people in my circle, there were hardly any friends who had been to Brazil and it seemed very unlikely to even hope that I would be able to meet John in this lifetime. But I respected him for the sincerity and the really unselfish motives. I was also getting first hand reports of the Casa from my Son Al, of the 3600 BC about whom I've written in my book "My Mystical past life…". Al is now a very successful Psychiatrist in Tokyo and she tries to use Past Life Regression therapy to practice without the use of drugs. She had made multiple visits to the Casa in the recent years. She was amazed and shared her healing with me in our monthly catch-ups. The turn of events to lead me to the Casa are quite interesting and I would like to share it with you so that you realize that there is a magnanimous force which is always operating in our favour, some call it intervention, or God and I prefer to refer to it as Grace!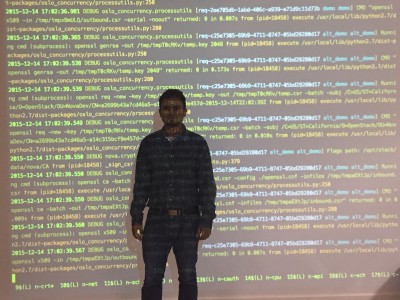 I had innovated something in my field, had presented it in a May 2015 conference at Vancouver, Canada. This influenced getting a big contract for the company I work for. They are spread throughout the world and have four branches in Brazil. I was asked to go to one of the branch to work on one of the streams of this project! Unbelievable but true!
There were a lot of hiccups to being with; the Brazil Visa was taking a lot of time and paper work. My passport was damaged while Brazil consulate was processing my visa, I had to apply for a new passport; it was one of the testing times of my life. I even started considering if I should drop the plan. But then I decided that, I will go to Brazil come what may, my mantra of "If the going gets tough, the tough gets going" ignited me. I had the passport come to me in something which in today's bureaucracy is no less than a miracle. Started the visa process afresh and as I had already mastered the art of applying for Brazil visa. I supplied reams of documents, I was able to preempt the consulate's demands and got a visa in a record time. With the travel arranged and I was in Sao Paulo, Brazil in a month's time. I arrived on 14th of Nov 2015.
I had no clue on what to expect in this land where I lost the use for two of my five senses. It seemed like I was dumb, because no matter what I spoke nobody understood anyway. And me not being deaf did not matter either for whatever I heard couldn't be comprehended. Adding to the woes, there was this vegetarian in the red meat country. Every meal was a struggle and there were several instances where I had to abandon my hard found meal on the first bite itself, as I would realize that it had meat.
Everything was a struggle in spite of living in the financial capital of Latin America, in the heart of the Sao Paulo city. There was hardly anyone who spoke English. I had to stay there for almost a month and I used this opportunity to plan my trip to Abadiânia in the state of Goias. If I was surviving so well in the most modern district of Brazil, I wondered how well I would survive in such a remote place. Alas that was if I could ever reach that place! I was suggested to take the help of a guide to "The Casa" but my earnings in rupees is no match to the dollars they were charging, so that was not feasible.
Grace again operated in our favor, Al came to know of my predicament while we chatted remotely and helped me plan this trip. She offered to come over in January and we could go to Abadiânia together and it would make it easier for me as she has already been there before. The turn of events were such that I had to return back in India before January 2016. It was not possible for Al to come over before mid of January. Al introduced me to Ning as –"my brother of past life in which you were my uncle"!
No words can describe how everything was falling in place to micro perfection. My assignment completed exactly on Tuesday, I could be in "The Casa" on its working days, i.e. on Wednesday, Thursday, and Friday and then head back to India. Reflecting on it now, I see how awesomely precise destiny is and how well it arranged for everything, even a guide. So here was one more relative of my past life, helping me on this pilgrimage. Ning assured me that she would take care of me. She helped me with everything I needed to reach the Casa, pickup from airport, accommodating at an affordable price near the Casa. I was to stay at "Buddha House", Paula who is Chinese and also my relative of past life is it's owner and manager.
Ning acted as a translator between us! There seems to have been a sign a day before I arrived in Abadiânia and hence I was considered to be someone special. Paula was very hospitable, so much that on arriving at the arrivals in Brasilia, I saw my name on two plaques, each one held by a different taxi driver. It was funny, one taxi was sent by Buddha house and another one by Ning's friend! I was sad for the driver of other taxi, which I was not able to take, and latter made arrangements that he is somehow compensated.
It was a hot afternoon, I got into the taxi and we started our trip to Abadiânia. I was a bit concerned for the other taxi driver but the scenery around me started to absorb me. We had started and were about to exit the airport parking lot when a vehicle with "OM" written on it passed in front of us, how unusual is that! I considered it a greeting from the gracious Masters for a great journey ahead.
Vast green pastures, overcast skies with the beams of sun-rays lighting up some lush green dunes in distance, streams of water. I started to wonder how could this place be so beautiful. As if this visual treat wasn't enough, it started to pour! I've always enjoyed rain. As we went ahead I realised that I had not eaten throughout the day and was very hungry. And just when I couldn't tolerate it anymore, I requested the driver to stop at a restaurant. Thanks to Google translator I was able to get a delicious steamed corn cake, I latter came to know that it was a famous local delicacy. Our journey resumed.
Mild sleep, the sound of the rain, low visibility, endless vistas of vast green meadows and I was playing a nice background music which made this cab ride appear like a beautiful dream. We slowly entered Abadiânia, rode through the almost wide but deserted streets towards Buddha House!
Buddha house was a serene place and I did not find Paula and was told that she had gone out somewhere. I tried to find Ning and she was in "The Casa" which was a kilometer away. So I waited on that chair near the money well ☺ I found a nice book to read about John of God and was absorbed into it.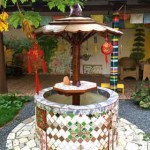 In between this a very well mannered French lady—Marium greeted me, and there was a Chinese lady who came into the kitchen and was running around and I came to know that she was Paula. Paula doesn't appear to be very friendly on the first sight, but you start to realize what a gem of a person she is. Her love and concern for people's comfort is just admirable. Met Paula and she told me that all arrangements for my stay were made. There was a gentleman from London, who showed me to my room, a room with a cot, uncomfortably thick mattress and a stand to keep all my things. It was going to be my cottage for the next 4 days. So I unpacked my luggage and spread out. Within a few minutes Ning came over and we had a lovely chat. There was actually no strangeness at all, I felt like I was meeting my friend from yesterday. She advised me on how to go to "The Casa" and the rules and how powerful that place is and so on. She told me to be to be above all, "Be Alert and Aware". I too was very eager to meet John the next day and was all ears. We all had an early dinner by 6 PM and I went to my room and just fell asleep while reading. I had missed the Buddha Chanting which had taken place at 8 PM.
Next morning I was there for the chanting at 5:30AM but did not find anyone. I waited for some more time and Paula hurried in followed by Ning and we chanted for quite some time. I received so much of love and attention that I melted, the chair next to Paula was reserved for me. While deep in meditation I was addressed as Sakhya Muni Buddha!
At 7AM Ning and I headed to the Casa, as we were going nearer, we saw several angle like people, all dressed in white heading towards the Casa. I was overjoyed, it was like having reached my Macca and since it was just two days before Christmas, the festive mood had already set in.
Ning showed me around the Casa and we had some breakfast, Ning wanted to pay for my breakfast and also bought me the blessed water in the Casa, which is priced the same as any other bottled water. She was the best guide and host any one could ever get.
She put me in touch with a translator who translated my requests in Portuguese. These would then be read or handed over to John of God. I was not really interested in praying for anything but just because I had to ask something I expressed three requests, which were translated by this gentleman.
While we were doing this, the movement of people was suddenly dampened and there was a mild hush.
Ning told me, "See John is coming". John had a black bag around him and was extremely modest in his dress, a half shirt not tucked and a dark coloured trouser. He arrived very casually and had his sight looking at the ground and walking towards his office gently disappeared into it. Ever one had a sense of deep reverence for him but nobody obstructed him.
In sometime, everyone was assembled in the Open hall, there was hardly any place to even stand. I waded my way in. There was some talk being delivered by someone, and John appeared on the stage, he was speaking in Portuguese, but I could sense the conviction in his words. His voice was so calming and soothing. As he spoke, I felt that his voice was dissolving everything around me, I entered a semi sleepy state and I felt blessed watching him talk. He had called for medical doctors in the crowd to come and witness the procedures. A doctor went on stage and it was lovely to watch him embrace John's hand using both his hands and talking to John with so much of love and regard. Slowly we saw several doctors assembling. When John spoke, I felt a deep sense of familiarity with him. I felt that I knew him as much as someone whom I had spent several lifetimes with and it was as fresh as someone whom I had just met yesterday.
In a few moments he invoked a spirit also called Entity upon himself. A lady was brought to him on the wheelchair; he took a knife and started scarping her eyeballs. This was followed by several other such seemingly unconventional surgeries. The Internet is filled with such reports and videos of his unconventional surgeries. But one thing that I would like to add is that they are all genuine, there is no hoodwinking or conning in "The Casa". Like someone said, it's the only place where I've seen the Heaven really meet the Earth. You could feel the spirit's breath over your shoulder that is how real it could get.
After these surgeries, a queue started to form followed by an announcement in Portuguese. Ning had gone to the "Current" – i.e. long haul meditation and hence I was left without any guidance in English to tell me which queue to join. There are 3 queue, First timers, Operation (surgery) and revision. In my eagerness to not miss out, I joined a wrong queue. I was in the surgery queue! We were all guided into a room, I did ask a volunteer who took my token if this was the 1st timer queue and she smiled. Now I realize that she had not understood English, just like everyone else there. We passed in between a batch of people meditating deeply. A life size statue of Mother Mary on my right, but she was black, this grabbed my attention. I had always seen the statue of Mother Mary as a white woman, but it was the first time I saw her in the form of a black women.
I sat in the small chapel, along with others, and I was not able to understand what the Portuguese instruction of a volunteer was, she was asking everyone to close their eyes. The volunteer than signaled me to close my eyes. I tried to obey but once in a while peeked to see what was happening. My expectation was to see and talk to John about my 3 questions which first timers do. But I was being  signaled to close my eyes and everyone else was meditating. In between this session when I had closed my eyes, I could sense a different voice, which said something in Portuguese. Nothing happened to me, and we were asked to now get up and leave the chapel. Everyone got up slowly and left the room and there was another volunteer asking those who speak English/Dutch to assemble at a place adjacent to the chapel while the rest could proceed to the garden. I waited to see if there was anyone else joining me but, I was the only one there. In a while Philip, a young man, with long hair came over and told me that I just had an "Operation", and had to take taxi back to my room and rest for 24hours trying to be in as much seclusion as possible. I was to drink the Casa blessed water and take herbs. I felt a bit let down that I was in the wrong queue. But Philip cheered me up by saying that there is nothing called an accident here. He assured me that this is all as per the plan. I had the soup and left, still feeling a little sad that I couldn't meet John. 
I wrote my details and my whereabouts in the next 7days and dropped it in a box and left with the herbs and water to my room. On arriving at the Buddha house by taxi I told Paula that I had an operation. She was also quite cool about it and told me to stay in the room and she would bring me food. I went into the room at around 10AM and rested, as per the rules I couldn't use my mobile nor read, so I just meditated and slept as much as possible. Sleep was unusually deep. I had dreams some very pleasant sensation but couldn't remember my dreams. Ning brought me lunch and I ate it in my room and rested. I felt that since I did not know that I was undergoing surgery, nothing would happen to me. But my floodgates of the dam-of-sleep seemed to have burst open and I slept so much, I did not realize that I was this tired. One of the dreams that I could recollect was of seeing a fair small boy in teens across the dining table. I could sense that he had some miraculous powers. But as the night set in, the only thought I had was, "why did nobody tell me about this!" Every muscle in my body ached. Every nerve in my body cried out of excruciating pain. I did not know what was happening, but the pain was unbearable, it suddenly seemed like all hell was let loose on me. 3 blankets couldn't stop me from shivering, I felt like piquing. I remember having gone off the bed to use the bathroom and I crawled back to the bed and couldn't get on the bed. It was unbelievable that I could feel so weak and be in so much pain. I felt that if I survived this night the next thing I just wanted to do at day break was to ask people if all that which happened to me was normal and "why did nobody tell me about it"!
But all said and done, I was happy that this was happening, as I did not have to believe in the Operation for it to work on me. There was no placebo effect here. After an unbearable night, sleep set in at the early hours of dusk and when I woke up, I was all fresh but also feeling exhausted. I got ready to go to the Casa to see if I could meet John. I was ready and when Paula came to give me breakfast, I asked her if I could go and she told me that I could go only in afternoon. So I had to wait in the room again. After lunch, I cycled to the Casa with Ning in the backseat. It was so much fun. I bought some water while there and wanted to see if I can meet John at least now. I joined a revisions Queue. Once again took my wishes written to John. While this was going on, there were announcements for those who wanted to go for surgery to come into the Operation room. But this time I was in the right queue. Within few minutes, I was once again passing by the Current room, in front of the Black Mother Mary statue and bowed down and touched the feet of John (this is quite unusual here). He took the slip and did not even glance at it, but dropped it into the basket next to him and turned his face up and his white of the eyes were all that was visible, seemed like he was in a trance and said "Operation"! So my translator told me to come for an Operation tomorrow morning. But I was happy, thrilled to have met John and touched his feet in our Indian way of salutation. My mission was now accomplished, as I was really not interested in any cure or miracles. My purpose was to meet John and that wish had been granted. Following this I went for a Crystal bed. I did not believe in it either, but seemed like it was very relaxing, I had a new surge of energy. I made it clear to myself that we need not have an explanation for everything, something's just work.
I had heard a lot about water fountain, but I had forgotten to take the permission from the Entities. You have to take the permission from the entity to visit the fountain and while I was in front of the medium John, I had forgotten. But Grace operates in its own mysterious ways! I went around clicking photographs and while doing this I asked a person to click my picture. He asked me if I was from India, and he told me that his name was "Parinam". I enquired on how he had an Indian name for which he said that Osho had given it to him while he was in India. I slowly made out how much he loved India! He was passionate about Bamboo and worked on Bamboo research center. It was nice knowing him and while we were having a chat, he told me that he had a surgery for some eye problem now but some years ago had blood cancer, which was cured through John. He said it all in a very matter of fact way, the miracles in Casa are just so usual. While chatting I told him that I would never be able to visit the fountain as I would leave in two days, and he told me that the Entities had given him 10 permits to visit the fountain. Wow! I jumped in joy and asked him if he could take me with him and he joyfully did. We walked though the savannas and the vegetation was so much like India. After a memorable walk we reached the fountain. I drenched myself in the cool water and it was a thrilling experience.
 Back at the Casa I saw a lady who looked like someone from India and just greeted her and came to know that she was from Sri Lanka. But felt we are both Indians anyway! She met me latter and handed over a book saying, "I was looking for this book which was out of print for quite sometime and have finally found it and hence got one for you also!" What else is it that but grace to get a book just like that from someone you had just met! That is the reason they say that Casa is such a strange place!
Back at the Buddha House, in the evening, I sat in the seat reserved for me. There was chanting and I enjoyed it much, then Paula asked me on what I felt. Ning told me that Paula has never asked anyone like this. And strangely while meditating, I had sensed a blue transparent Buddha, bigger than lifesize revolving in front of me. I had never seen a blue Buddha whether in reality or imagination. But when I told this to Paula and others, she was amazed. Paula told Ning something hurriedly in Chinese and Ning translated it saying, the next Buddha house that was being set up in south Brazil was of Medicine Buddha who is depicted as a Blue Buddha…! I came to know latter  about Paula's life and it was a beautiful evening, and Paula did my regression in her broken English and I saw the lifetimes we were together. We were monks trying to meditate with Buddha in one of our lifetimes, though we were not so great, we had set upon a mission to spread Buddha's compassion around the world. I had seen in my regression that at the new location, there would be a massive Japanese building. Latter Paula told me that in several of her lifetimes, she had mastered the art of constructing such buildings while I was set upon gaining self knowledge. She had learnt this art to build monasteries. Discovering the mighty self that we really are is a humbling experience for our conscious mind for sure! That evening was spent beautifully and in amazement. The next morning, I went for the chanting and Paula asked me how many times should the chanting be done and while in meditation I told her a number, the significance of which I had myself not know then. I had said 17. She wanted to know more about it and upon meditation I realised how important that number was.
Mind is the most important Tattva of Linga Sarira. Linga Sarira is the astral body or Sukshma Sarira that is linked to the physical body through physical Prana. It separates itself at death from the physical body and travels to Svarga or heaven. It is this body that does Avagamana (coming and going). This body melts in Videha Mukti (disembodied salvation).

There is a difference between Linga Sarira and Antarvaha Sarira. Linga Sarira is astral body with seventeen Tattvas, viz., five Karma-Indriyas, five Jnana-Indriyas, five Pranas, Mind and Buddhi.   From here.
Upon introspection, we were to chant being aware of one particular tattva at a time, we could make it Sattvic, or offering it to Buddha, such that Buddha will manifest in His full glory and we will cease to exist in this foreign form and return to our real form.
The next morning was my operation again. I tried to speak to Philip and see if I can go in for the physical operation, and he spoke to the volunteers there. One of them went to get the permission from the Entities for a physical intervention and came back to inform me that the Entities had given me the permission for an invisible surgery and not for a physical one. I latter realised the benefit of it. I had to return back to India in 2days and sometimes in the Brazil airport we are also check for stitches one the body. May be because some people drug traffic by inserting drugs into their body. After my spiritual surgery, I was completely drained and now had to go back to my room and rest, but since it was the last Casa day, this was my only chance to meet John again.
It was around 10AM and Parnima spoke to one of his friends in the volunteers who asked us to wait at a certain spot outside John's office at 1PM. We strolled in the garden, meditated and did so many things to pass our time till 1. Seemed like John was also tired and he went into his office and it was not until 4PM that the door opened. There were several people who were waiting to meet him we waited our turn. We thought of not disturbing him and waited outside his office, he was inside and there was a volunteer at his doorstep who could see John and us. John asked her if there was anyone else waiting and she reluctantly told him that we were there. He asked her to send us in. It was a moving experience meeting him and touching his feet again. Parinam translated into Portuguese enquiring about his well being, for which he seemed to have replied, "I am OK".
I addressed him in English "I've come from India and I am very happy to be here",  and Parinam translated it for me.
John very lovingly replied, "This is your home, you are always welcome!"